2021 US Open champion, Emma Raducanu, didn't have the best of starts in 2022. At the Australian Open, the British player lost to Danka Kovinic in the second round. Before that, she beat the former US Open champion, Sloane Stephens, in the first round.
After winning the US Open last year, her performance dipped quite a bit in the next few months. Meanwhile, she played an exhibition match after the US Open as preparation for the Australian Open. A recent video surfaced on social media from that match where a funny incident happened that caused a riot of laughter amongst the crowd.
A young boy's proposal to Emma Raducanu
After the US Open triumph, Emma Raducanu played an exhibition match at the Royal Albert Hall in London. She also used that exhibition match to prepare for the Australian Open. Many people gathered to see the match as it was the first time Emma was playing in a substantial period of time
The match was like any other exhibition match, and the atmosphere in the stadium was upbeat. However, one interesting comment from a young boy from the crowd made the match even more fun and interesting. As Emma was about to serve, a young boy from the crowd shouted, "Emma, would you marry me?"
After hearing that proposal, Emma Raducanu could not contain her laughter, as she stopped her serve and looked back at the boy. At the same time, the crowd also joined the laughter riot, and it was a hilarious moment to watch. The video recently surfaced on Instagram where we can see the incident.
Emma's schedule so far in 2022
WTA 12-ranked, Emma hasn't played a single match after the second-round loss at the Australian Open. However, that will change, as the Brit is all set to take part in the Abierto Akron Zapopan in Guadalajara on 21st February. Then, she will quickly move on to the next tournament at the Abierto GNP Seguros in Monterrey. Both the tournaments will take place in Mexico.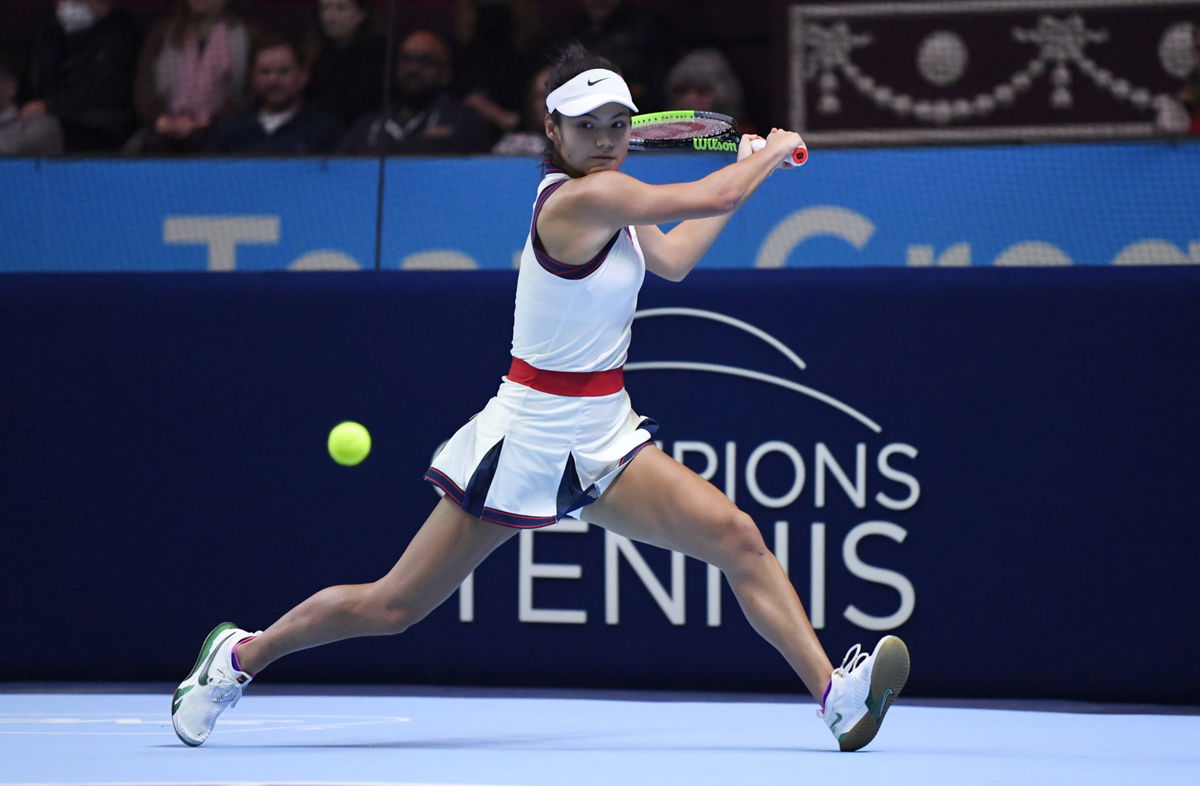 Following this, she will possibly take part in a few master's tournaments before the French Open. In June, the Wimbledon will start and Emma would definitely like to improve her performance from last year, as she reached the fourth round.