Serena Williams is undoubtedly considered the GOAT of women's tennis. The American is one of the most respected and loved athletes not just in her sport but in the entire sporting world. Apart from being a highly regarded tennis player, Serena is also a fashionista. In the past, the former World No. 1 has been spotted attending a number of fashion events and fashion shows around the globe. This time, it was no different.
Recently, a video of Serena Williams surfaced on the internet. The video was of the Paris fashion week. In the video, Serena was spotted in a black dress, sunglasses, and blonde hair. However, what caught everyone's attention was Neymar Jr. Like Serena, the Brazilian footballer also opted for an all-black outfit.
Being present together, both the athletes sat on adjacent seats, enjoying the fashion show. At the end of the show, both the players, along with other people in the audience, got up to disperse. During the dispersal, it was Serena who initiated a goodbye conversation with Neymar. The two legends shook hands, as they bid goodbye to each other.
Como eu queria ser o Neymar nesse desfile, apenas Serena Goat Queen Williams foi falar com ele pic.twitter.com/CRgeP4VU63

— ziza 🌪 (@zizacypri) March 2, 2022
Neymar moved to Spanish club FC Barcelona in 2013 in a reported transfer deal of 57.1 million euros. Playing for FC Barcelona molded Neymar into one of the finest players of the sport. He became a part of the famous MSN trio with Lionel Messi and Luis Suarez. The Brazilian helped FC Barcelona get some of the best results for the club.
In 2017, Neymar shifted to Paris Saint Germain in a reported deal of $200 million.
Serena Williams on the tour
The last few seasons have not been so pleasant for Serena Williams. She was forced to withdraw before her second-round match at the 2020 Roland Garros citing an Achilles injury. The injury was not just restricted to the tournament withdrawal, but also forced the champion to be out for the remaining season.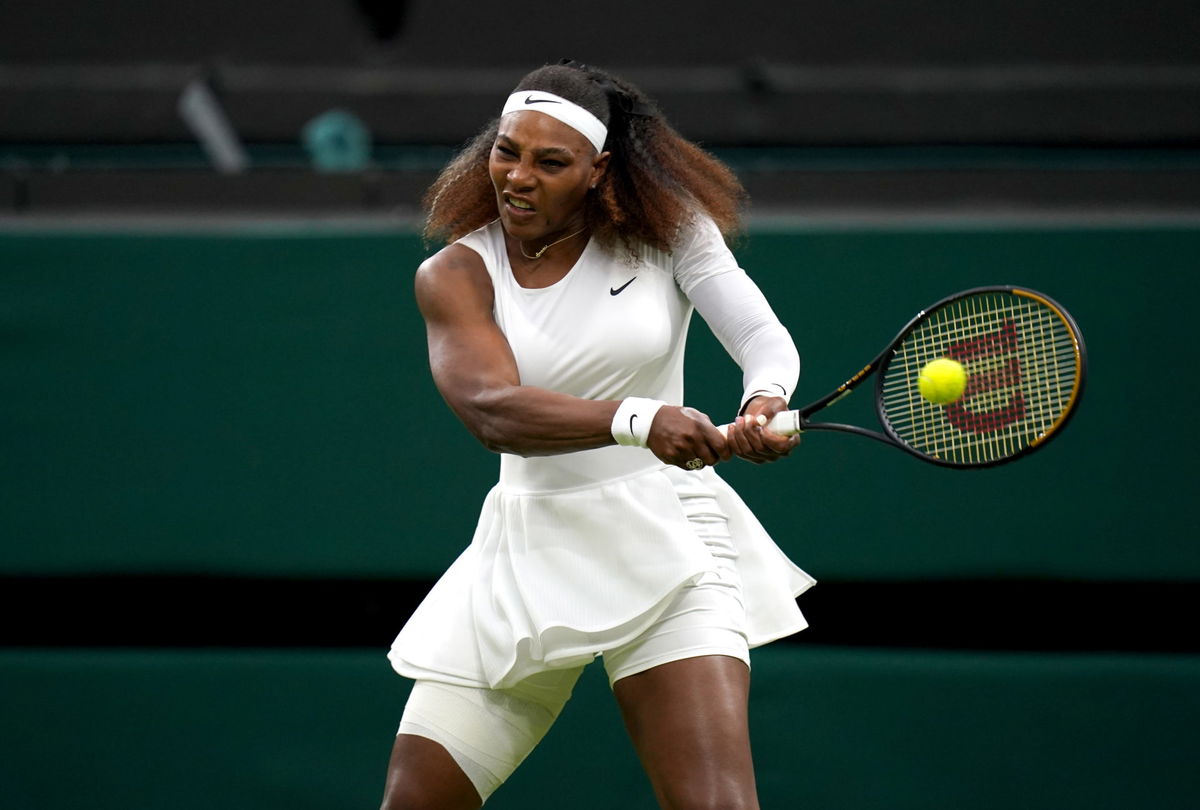 After being out of the tour for four months, Williams made a comeback at the WTA 500 Yarrey Valley Classic. Even though she cruised through the initial rounds, she was again forced to withdraw before her semifinal match citing a right shoulder injury. However, not losing hope, she made a comeback at the 2021 Australian Open, where she reached the semi-finals.
Following the Australian Open, Serena further faced two early-round losses in WTA events. The downfall continued at the 2021 Roland Garros as she was stunned by Elena Rybakina in the fourth round. Hoping to get a better result, Williams entered the 2021 Wimbledon. However, she suffered a hamstring injury in her opening round match. The injury not only forced Serena to withdraw from the tournament but also forced her to withdraw from the remaining season.