The daughter of Serena Williams and Alexis Ohanian, Alexis Olympia Ohanian Jr. has been pretty popular on social media. Incidentally, she already has an Instagram account that has 637K followers, as of now. Her posts often get loads of views and it's pretty impressive for a four-year-old.
In the latest Instagram post, Olympia posted a picture of her playing golf. Needless to say, she looked really focused, just like her mother, Serena. Meanwhile, Olympia's father, Alexis Ohanian, posted this picture of her playing golf in his Instagram story tagging another famous golfer.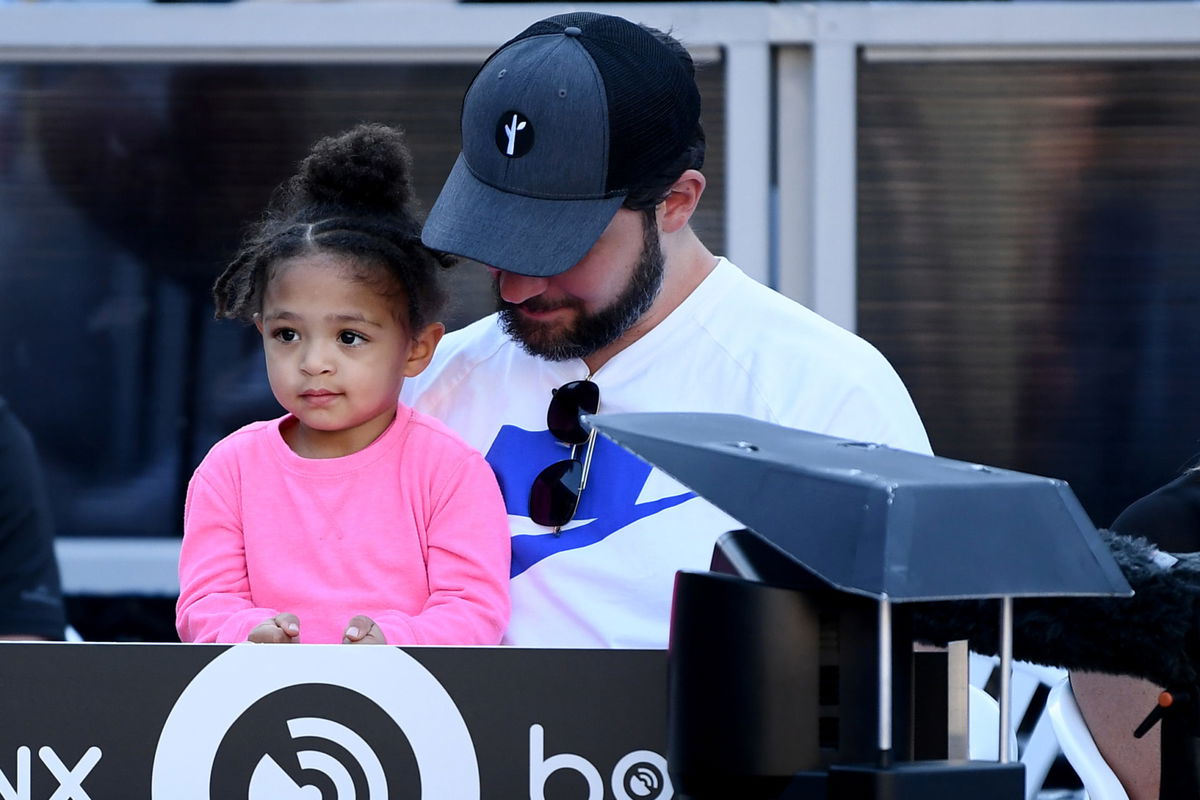 Usually, Alexis Ohanian posts something always interesting about his daughter. As Olympia posted her golf-playing picture, Ohanian immediately put that picture in his story. Interestingly, he compared Olympia's stance and look with 15-time Major Championship winner, Tiger Woods.
Ohanian wrote in his story, "Stone Cold – EH @TIGERWRRODS."
Notably, many people used to call Tiger Woods a 'stone-cold killer' on the golf course because of the immense focus in his eyes.
Is Alexis Olympia Ohanian Jr. already becoming a tennis star?
A few weeks back, Olympia posted a video on her Instagram account playing tennis. After that, fans across all social networks reacted with excitement. In that video, we saw her playing a perfect backhand, and fans absolutely loved it. Some even compared her to her mom Serena Williams.
Speaking about Serena, the legendary American tennis player is currently enjoying her time with her daughter and husband. After retiring from the first round of the Wimbledon, Serena hasn't played a single match on the WTA circuit. Unfortunately, she missed the 2021 US Open and this year's Australian Open as well.
Arguably the greatest female tennis player to grace the court, Serena is currently sitting at 23 Grand Slam titles, just one short of Margaret Court. Incidentally, she has been chasing this dream of reaching 24 Grand Slam titles since the 2017 Australian Open. You can't say that motherhood affected her performance, as she reached four finals after that. At 40, she's nearing the end of her career. However, she is not giving up yet, as she's aiming to make a comeback on the tour very soon in pursuit of her 24th Grand Slam title.