It is not money and fame that make a person good but how he uses it. Hundreds of golfers play at a golf club; however, you might have done something good if the workers at that club still remember you. Such an incident happened with Phil Mickelson when a men's locker room attendant remembered him for his goodwill.
'The Caddie Network' posted the video of a golf room attendant and his brother on its Twitter page.
The number one tipper on Tour is no surprise… pic.twitter.com/PCGdXPYKo9

— Caddie Network (@CaddieNetwork) February 8, 2022
When the videographer asked them who, according to them, is a good tipper among all the golfers, the two had the same answer. They said unanimously, "Phil Mickelson… Phil Mickelson!" They further added that Mickelson had paid all the seven locker room attendants $3100 altogether. According to them, Lefty would pay them even if he didn't make a cut at a tournament.
As locker room attendants, they make sure that the golfer's spaces are kept clean. They also help the golfers whenever they need it. They work without a break on tournament days. Therefore, the golfers, too, are expected to pay them for their whole week's hard work.
Phil Mickelson retweeted the video!
As soon as Mickelson found out about this video, he made sure to share this with his followers.
These guys are the best. They work 18 hour days tournament week to make our life easier and are worth every penny. Thank you 😊 https://t.co/Hq2n71HIeC

— Phil Mickelson (@PhilMickelson) February 8, 2022
He captioned the video, "These guys are the best. They work 18 hour days tournament week to make our life easier and are worth every penny. Thank you [smiley face emoji]"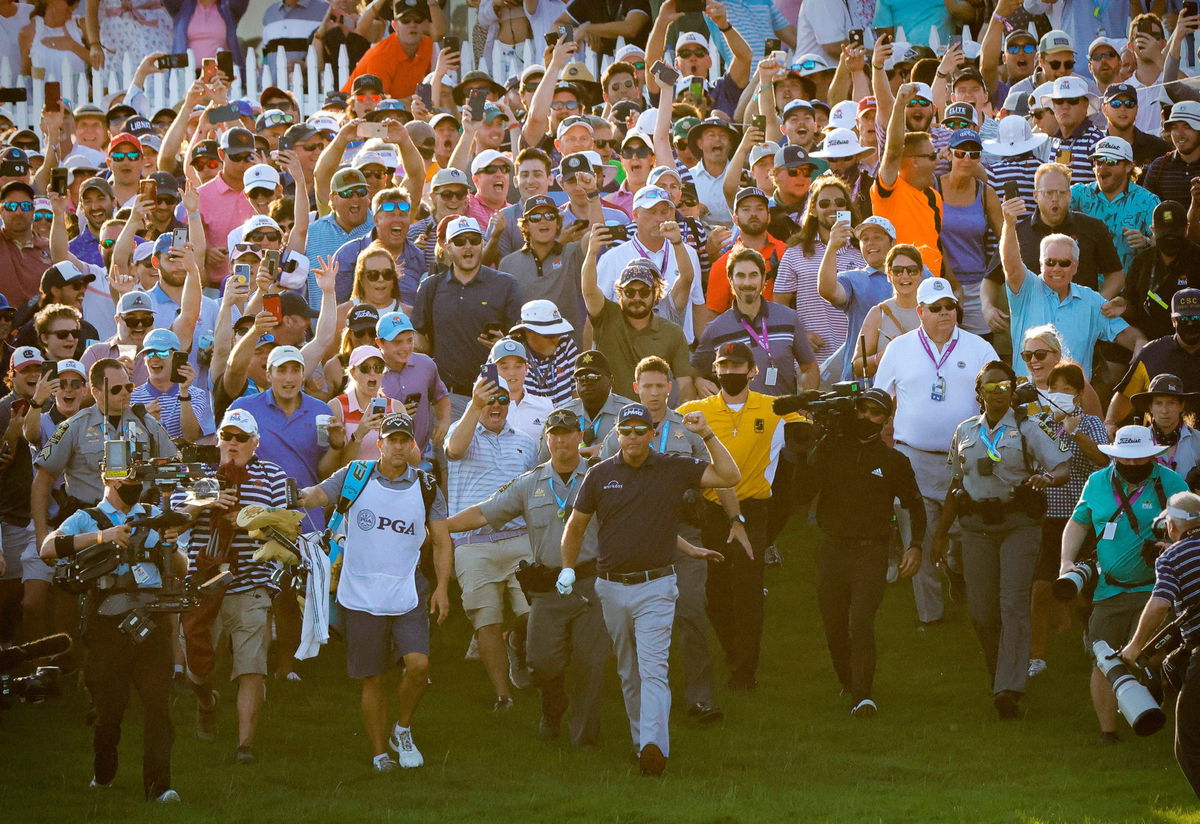 The video disclosed how good a person Phil is. However, this is not the first time people have shared similar experiences with the golfer.
Mickelson is a generous tipper!
An article on Golf Digest covered how big tipper Mickelson is. According to the article, the golfer paid the staff room members even after he lost in the 2006 U. S. Open. He had paid around $10,000 to the staff members throughout that week.
According to the director of golf at Baltusrol Golf Club, Phil always makes sure to thank each and every staff member of a club after a tournament.
Being a good golfer can bring you money and fame. However, with such incidents coming to light, one could say it is the goodness in your heart that matters in the end. Throughout his career, Mickelson had been the most loved golfer among the staff members of every golf club. One cannot but that kind of acceptance but earn them. And Phil Mickelson had done just that.