Phil Mickelson is one of the most prominent names in the golfing world. A history maker, the left-hander is the oldest golfer to win a major championship; He won the 2021 PGA Championship at 50. He has 45 PGA Tours and six majors in total and is only short of the U.S. Open title to complete his major grand slam. Away from golf, Phil is a family man who married Amy Mickelson in 1996. The couple has two daughters and a son who have been with him at the course on quite a few occasions. Proving himself as the husband No. 1, Phil once made a promise to his wife Amy, and even fulfilled it. Can you guess what it was about?
Phil Mickelson fulfills the promise he made to his wife
Phil Mickelson was competing at the Open Championship in 2013. The Muirfield Golf Links in Gullane, East Scotland, was the host of the event. Notably, Phil had his whole family at the venue cheering for him and while going into the last day, Phil was five strokes behind the lead. However, he promised his wife that he will bring the Claret Jug, whatsoever.
Remarkably, he kept his promise as he won the 2013 Open Championship to register his 5th major win. After winning the trophy, Phil's wife, Amy, gave an interview, where she revealed the promise that Mickelson made to her that morning. "This morning, he said, I am going to go, bring you home a Claret Jug."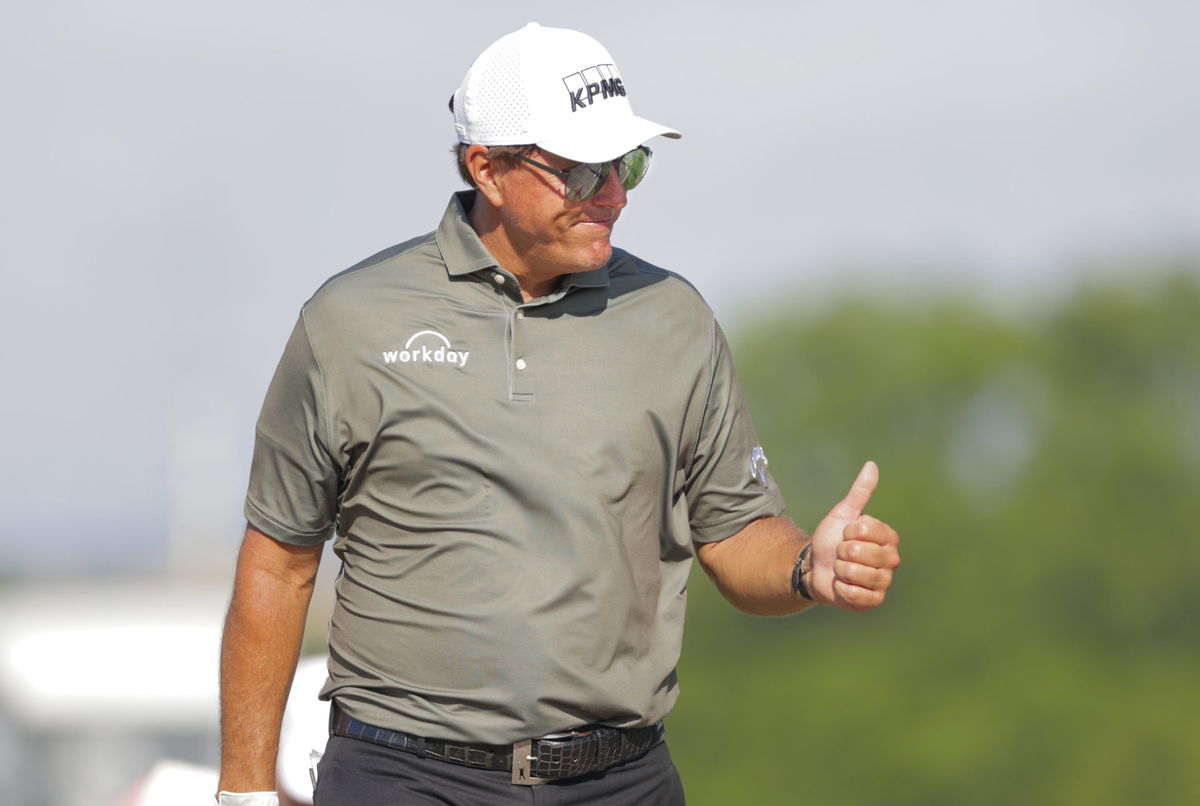 Phil kept his word and won the Open Championship as his wife and all three children cheered him on. The left-hander carded 66 on the final day and remained -3 for the event to lift the trophy. Not to forget, Tiger Woods, who was in 2nd place going into the final day, fell back as he shot 74 and ended the event at T-6.
So in this way, the 51-year-old left-handed golfer fulfilled the promise that he had made to his wife. After the victory, his family embraced him on the greenside the celebrated his win.