Receiving golf tips or advice from golf's most outstanding professionals is every player's dream. However, not every professional is lucky enough to fulfill the vision. The six-time major championship winner, Phil Mickelson, is among the few who received a piece of great advice from one of the golf legends, Arnold Palmer.
The lefty has won 45 PGA Tour events and is a World Golf Hall of Fame member. Recently, while speaking in a famed podcast, No Laying Up, an insider revealed the one time when Arnold Palmer extended his support to Mickelson while Phil was battling through heavy criticism.
The insider spoke about the same while talking about Phil's victory at the 2004 Masters. Not to forget, the King is himself a golf legend and has won seven major championships in his long and illustrious career.
Phil Mickelson received advice from golf legend
Bob Harig, a famous golf journalist revealed the letter that Arnie sent to Phil while he was battling all the criticism. He said, "There was a player's championship where he really like sort of, you know, opened up a vein and talked about that he had kind of let a he had been in contention at Bay Hill and wasn't able to get that one done. He hit a ball in the water on 16. And Phil was heavily criticized for being too bold."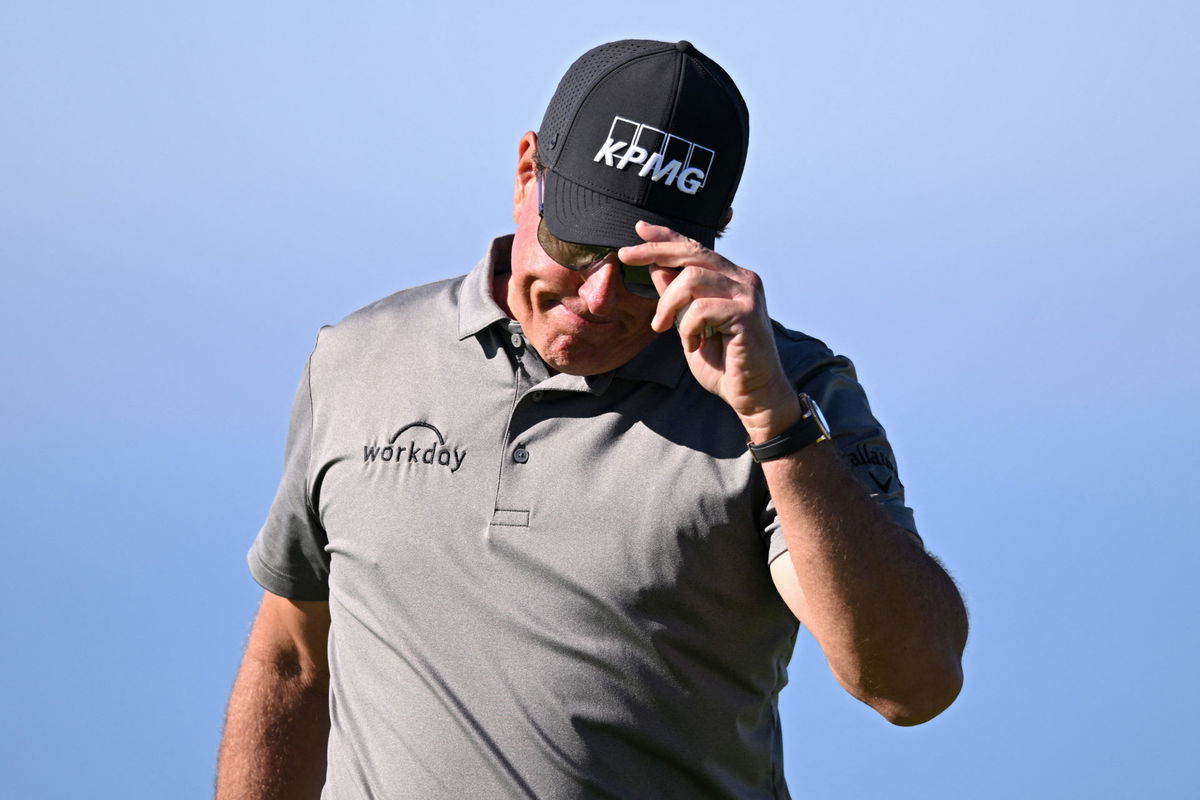 He added, " He actually got a letter from Arnie from Arnold Palmer, you know, basically telling him don't change. You know, that's the way you play, you're gonna win a bunch winning that way, you know, and so it sort of emboldened to him. He tried to make the others have to come after him and make the mistakes. And it worked beautifully for him."
Bob's words prove how Arnie always backed professionals during their tough times. At the same time, it demonstrates that Palmer was a true gentleman.
Phil Mickelson's 2004 Masters victory summary
The lefty won his first major championship event in 2004. He emphatically won the 2004 Masters to win his first green jacket. Moreover, he won the event with an overall score of nine-under-par. As a result, Mickelson won the event with a narrow one-shot margin. Furthermore, he carded a final round of three-under-par, 69 to triumph at Augusta National. His final round of 69 included one birdie and three bogeys on the opening nine holes on Sunday. In turn, Phil moved out in two-over-par, 38. He made five birdies on the back nine to cement his position on the top of the leaderboard.
Ernie Els finished as the runner-up to Mickelson. Els ended the event with an overall score of eight-under-par. As a result, he had to settle for a solo second finish after the final round at Augusta National Golf Club. The South African professional carded a final round of five-under-par, 67.