NBA legend Shaquille O'Neal was one of the most dominant figures to ever play in the league. During his prime, he was an unstoppable force who caused mayhem.
Like Shaq, Mike Tyson was one of the most feared men to go up against in the ring. The former heavyweight champion is not one to be messed with and he has had his fair share of brawls that say the same.
Last month, Mike Tyson went viral for throwing several punches at a fellow passenger while on the plane on his way to Florida. As a result of the same, the passenger was left with a bloodied forehead. However, in another video, the passenger was seen messing around with Tyson, invading his personal space, despite Tyson asking him not to.
Reportedly, his reckless behavior was the reason for the physical altercation. Now, in the newest episode of 'The Big Podcast with SHAQ', Shaw shared his views on the same.
Shaquille O'Neal and Mike Tyson
Speaking about the brawl, O'Neal said that Tyson was just defending himself. However, Spice Adams said that the boxing Hall of Famer, two pieced the other man. To which, the Lakers legend said, "First of all, let's say it correctly. Mike did not beat him up. Mike defended himself." But Spice reiterated, "He just two pieced him. That's all."
And Shaq disagreed, saying, "No no, the guy was messing with him, heckling and the guy threw water on him which is assault even in the air. And Mike had to defend himself."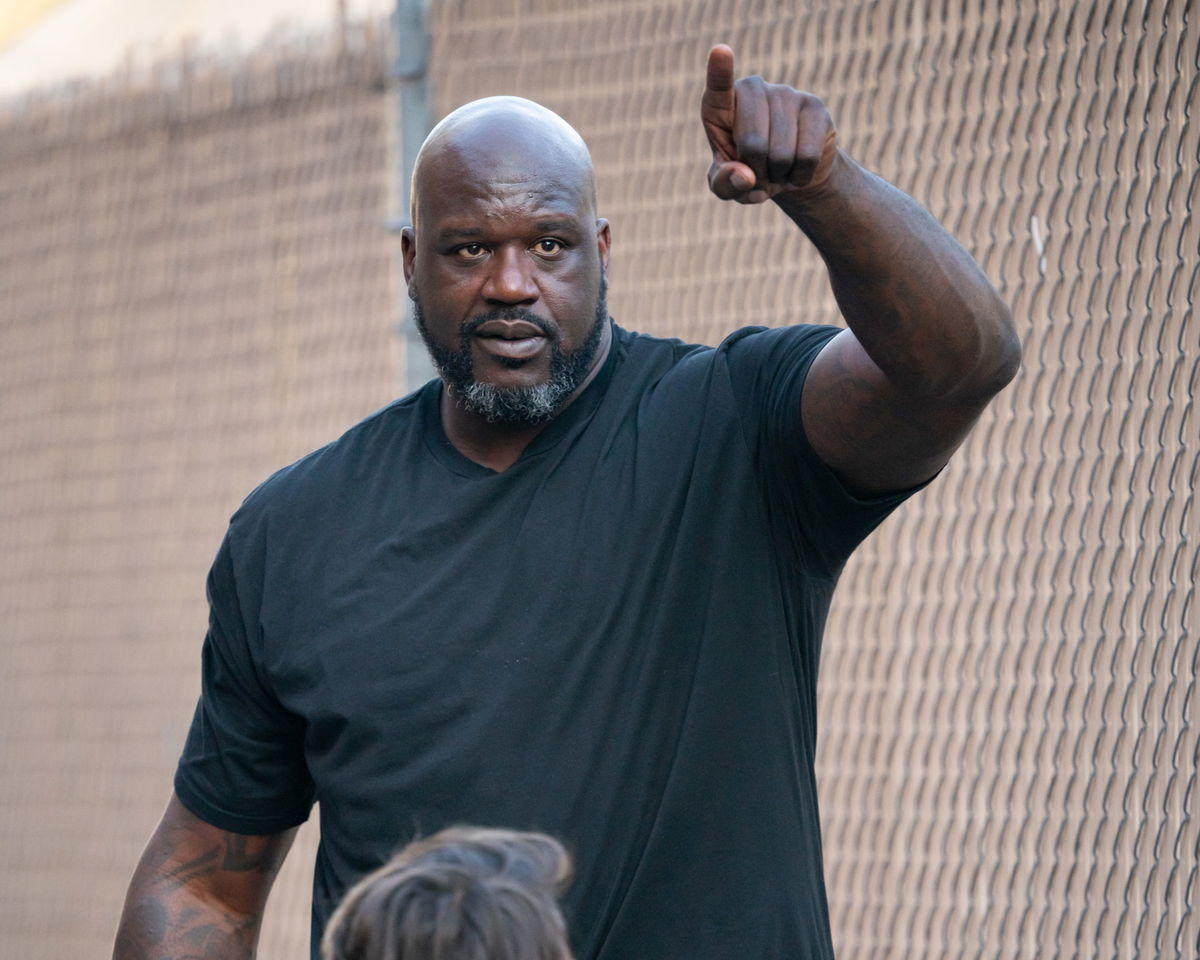 He also said that Tyson reacted much nicer than he would have. Then he stated that the man will benefit from this and will make a million dollars by doing interviews about this. Shaq also jokingly told Nischelle that he would boycott ET if they ever interview him. And Nischelle promised him that won't happen.
This should come as no surprise as Mike and O'Neal are close friends. And it is fair that he has Mike's back on this issue. But there are also reports that claim that the man really threw water at Mike and provoked him.
Recently they connected with each other on face-time and recalled an incident where Tyson took a shot at Shaq. The big diesel said that when he was in a club once, someone hit him on the back really hard. And when an angered Shaq turned to see who it was, it was Tyson, and he greeted him; such is the bond between the two.