There is a new partnership in town, and it's blowing up in smokes! Well, do not be alarmed, this is a different smoke, and the partners are WWE legend Ric Flair and boxing legend Mike Tyson. It so happens that Ric Flair and Mike Tyson have embarked on a new journey with Tyson 2.0. The legends have become partners since Tyson acquired a major stake in Ric Flair Drip.
Incidentally, Flair was someone who was not an advocate for cannabis. However, after speaking to Tyson and understanding the product, he has jumped ships. During a conversation with Conrad Thompson, The Nature Boy revealed his new avatar!
So Excited To Enter The World Of Cannabis! WOOOOO! @itstyson20 @adambwilks @ChadBronstein @hellofyllo pic.twitter.com/2vPeriZ1cn

— Ric Flair® (@RicFlairNatrBoy) April 21, 2022
"I'm the King of cannabis now… I'm going to smoke one with Mike next week."
Additionally, the WWE Hall of Famer explained how Tyson 2.0 and Ric Flair Drip are going to work together.
"Way this thing is working now that I'm his partner, whenever another store or a state, they're coming in left and right, picks up the product line, he'll make a personal appearance. That's what I'll be doing starting in probably two weeks when my line drops – Ric Flair Drip."
So far, Flair has not revealed much about the product, but he did claim "they will put you to sleep."
The Nature Boy and The Baddest Man on the Planet were seen together at an event in Miami where they hyped the product. The event was organized as a cannabis conference, and Tyson and Flair thoroughly enjoyed every second of it.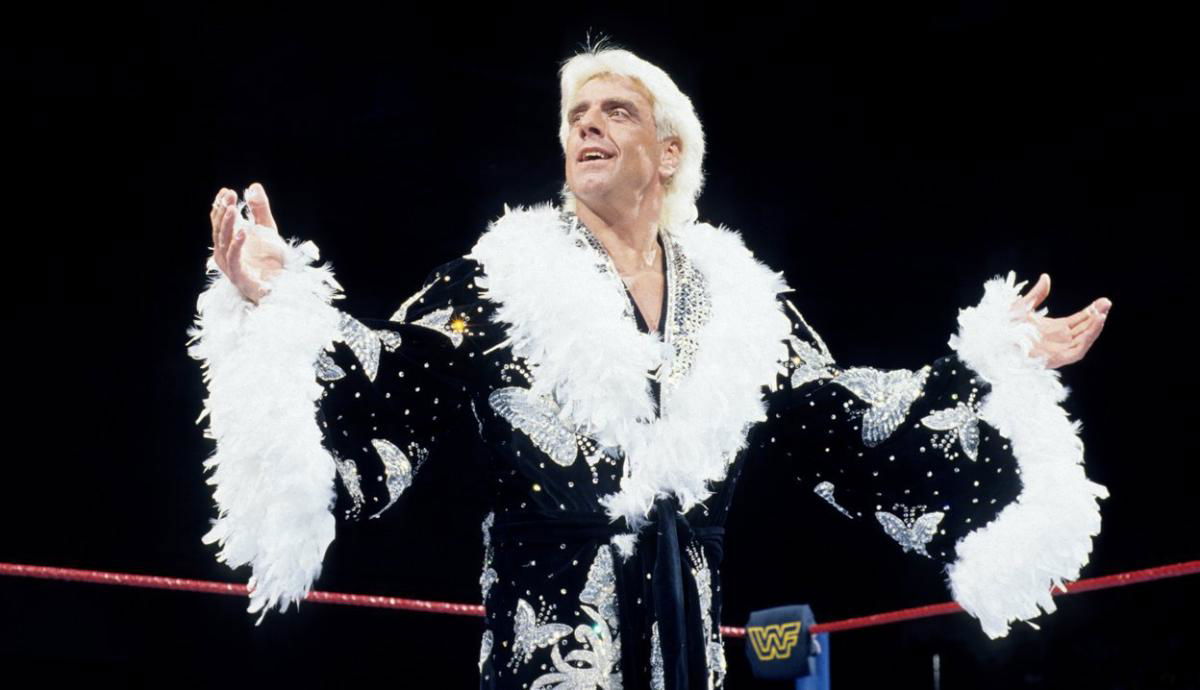 Now, it's not easy to begin a new venture with a product that many may deem controversial. However, Flair and Tyson are professionals and will not compromise on quality at any stage of the manufacturing process.
At this moment, The Nature Boy is excited about the fact that soon his fans will be able to get their hands on it and be able to enter the Ric Flair state of mind. But, neither of them has revealed exactly when it's supposed to hit the market or what the purchasing process will be like.