The rightfully ordained high priest of boxing, Floyd Mayweather Jr, is returning to the ring for some 'Dangerous' waltzing with Don Moore. Meanwhile, the CEO of Global Titans, Uday Singh, mentioned that Mayweather is a lot bigger than one of the biggest names in Bollywood.
Singh was talking at the final press conference before the upcoming Mayweather exhibition bout. In conversation, he mentioned how his wife would be one of the organizers of the event. He said, "My wife Shireen, she's in the event industry and this is one of the biggest challenges she's taken I think."
He further compared Mayweather to Bollywood actor, Shah Rukh Khan. Singh said, "Floyd the champ, is bigger than Shah Rukh Khan. She's [Shireen] in love with Shah Rukh Khan's concert. And now it's Floyd Mayweather."
A rare picture of @iamsrk and @karanjohar with @LeoDiCaprio pic.twitter.com/g0zCW5QjDK

— Faridoon Shahryar (@iFaridoon) March 4, 2016
It is worth noting that Khan almost starred alongside Leonardo DiCaprio in Martin Scorcese's Xtreme City. However, the project unfortunately never took off. Moreover, it has been reported that the film could have become the 'Movie of the Century'.
Floyd Mayweather vs Don Moore – A battle in the skies
Mayweather will face his long-time sparring partner Moore in a much-awaited battle amongst the clouds. And, this exhibition showdown will see Mayweather make a return to the ring after his highly publicized bout against Logan Paul.
The bout will take place at the helipad of the luxurious Burj Al Arab hotel in Dubai on May 14.
The fight is being promoted by Global Titans in collaboration with Mayweather promotions. In fact, Mayweather's face-off with Moore will be the headlining event of the 'Global Titans Fight Series'.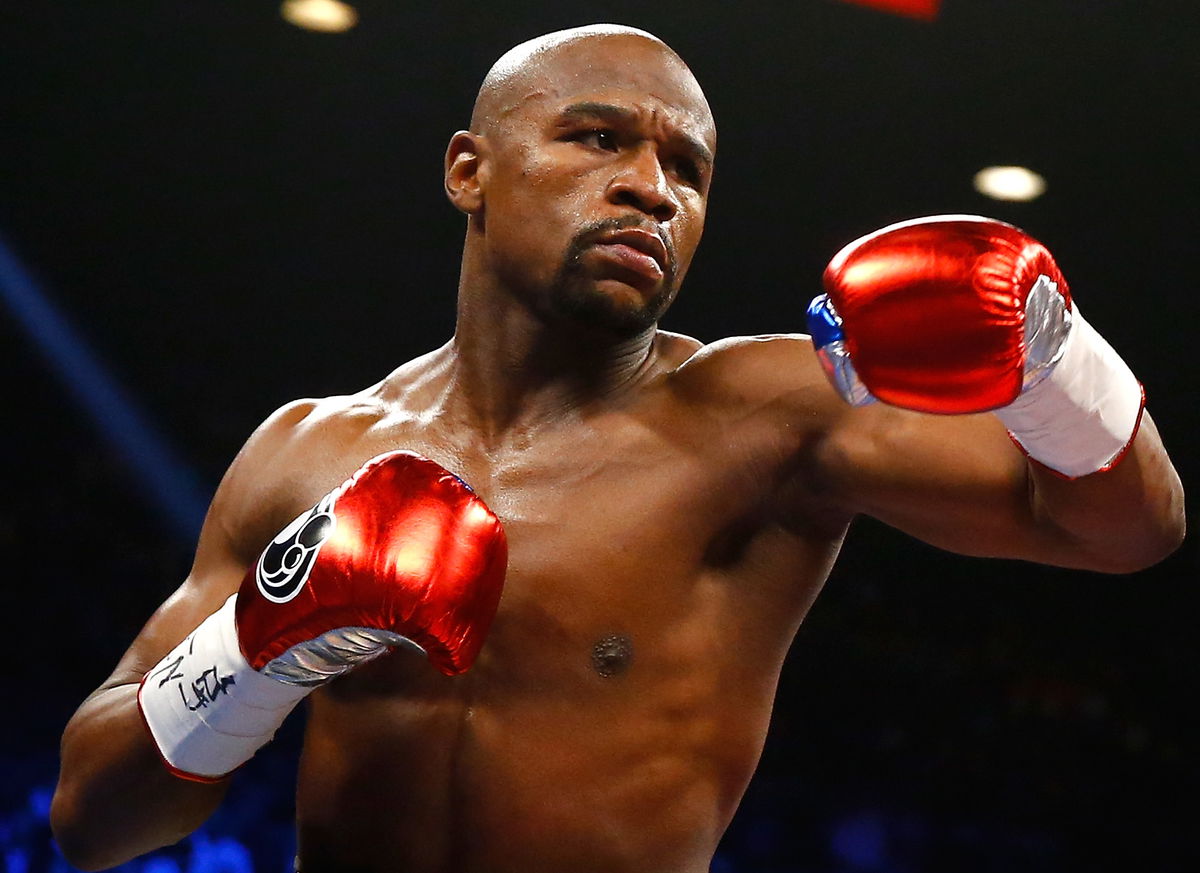 The crown prince of boxing loves taking his events to the next level. Notably, this showdown is the world's first NFT pay-per-view event.
Moreover, the fight will be watched live by a highly exclusive audience of only 20 people.