Dwayne Johnson is very keen on his health. We often see the megastar working out for hours at the gym to look in a crisp shape. However, back in high school, people were afraid of him as he looked older.
Similarly, boxing legend Mike Tyson was already the most feared boxer at a young age. Iron Mike made his professional boxing debut at 18 years old.
Mike Tyson or Dwayne Johnson, who looked more fearsome as a youngster?
The Iron Mike and The Rock both looked like adults before even reaching the age of 18 years old. Both the legends have claimed about people having misread them often and were afraid to talk to them as they looked older than their age.
Some time back, a Reddit user shared a picture of Mike Tyson when he was 13- years old. The picture is during the time Tyson was in high school and was training to become a talented boxer.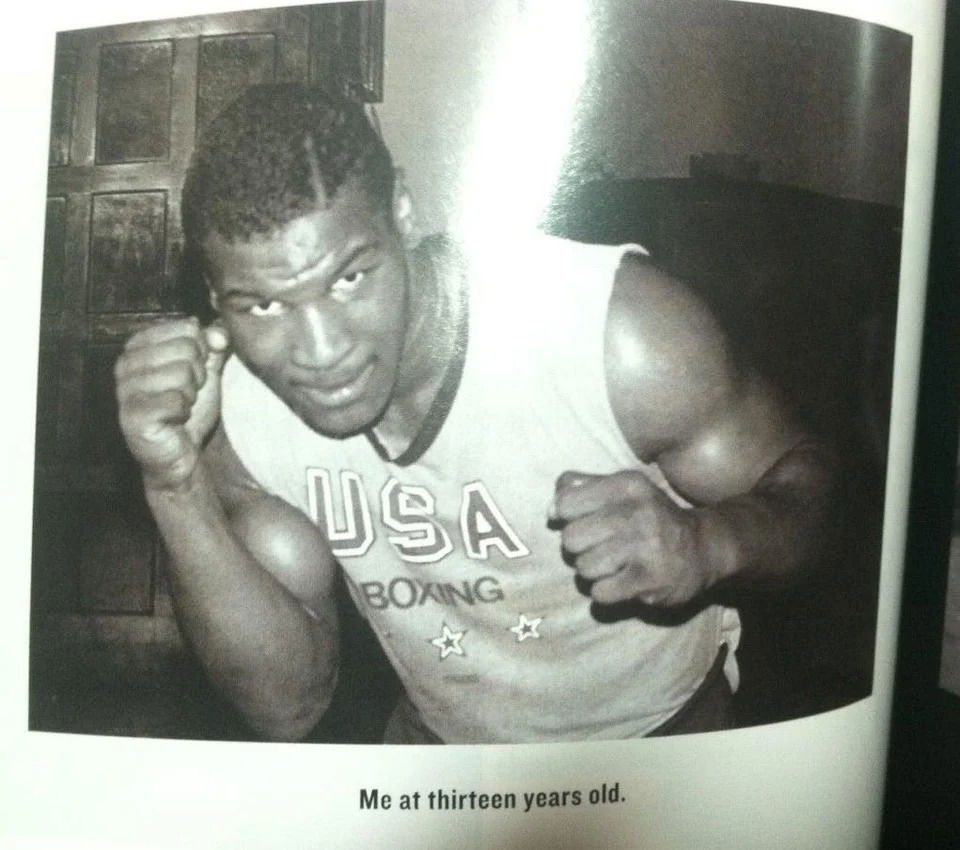 Mike Tyson looked like a fearsome boxer at the age of 13 years old. No wonder he was named Kid Dynamite when he started his professional boxing career at the age of 18-years old.
Similarly, a few years back, Dwayne Johnson also shared his picture from high school on Instagram. Everybody has seen a teenage picture of Johnson where he looks like an adult person.
The caption said, "#flashbackfriday to that special time when I was a 15yr old punk kid, 6'4, barely 200lbs, creepy mustache and forced to leave Hawaii to live in Nashville, TN – where I just enrolled in a new high school – and EVERYONE (students and teachers) treated me like I had the plague and stayed away because they were all convinced I was an undercover cop👮🏽‍♀️ True story."
"I had a WILD and unbelievable life and journey as a kid and teenager. Kickin' puberty's a** from day 1.#PornstacheJohnson #YoureUnderArrest," The Rock added further.
Dwayne Johnson was over 6 feet in height and everyone, including the teachers, assumed him to be an undercover cop. However, Johnson never liked people thinking like this, but looking back, this is one of the memory he cherishes.
After looking at both the picture it seems people misread both during their teenage years. Tyson and Johnson both had similar teenage years. However, Tyson was 13 years old; nobody would have dared to mess with him when he was 13 years old, as he had hands of iron since a young age.
Since Roman Reigns has returned as The Tribal Chief, fans want to see his match against The Rock. For the entire year of 2021, WWE and Reigns teased a return of The Rock, but unfortunately, it didn't happen.
However, in the episode of 'Young Rock', the match between the two was teased. A young Roman Reigns is seen asking 'The Rock' to wrestle with him. The Rock neglects the request saying this will be a WrestleMania caliber match and now is not the right time.
Fans consider this episode a benchmark to ignite the feud between The Rock and Roman Reigns. This is also a sign that The Rock can return to have a match.