Multiple publications have traced the "Tiger Slam" clubs' origins all the back to when they supposedly ended up with former Titleist VP of Player Promotions Steve Mata, bringing the seven-figure golfing memorabilia's authenticity into question.
"He may have my set of irons, but they're not from those tournaments – they're in my garage," Tiger Woods told reporters during a press conference back in 2010.
So how exactly has Golden Age Golf Auction gotten away with this sale? They've vouched for both Mata and the "Tiger Slam" clubs, citing an affidavit signed by Mata and the results of his polygraph test, former Titleist Director of Player Promotions Rick Nelson's witness statement from 2020, as well as Golfweek magazine matching the clubs' specs from 2000. Still, for US$5.16 million / AU$6.95 million, it's dicey at best.
Golf fans are some of the most passionate in the world, willing to follow their heroes around the world to watch them play. It's something that extends beyond the manicured fairways too, with golfing memorabilia such as Jack Nicklaus's gold Rolex or Horton Smith's Masters' green jacket selling for remarkable sums in recent years. Now, one of golf's biggest prizes has hit the auction block in the set of clubs Tiger Woods used to win four consecutive major championship tournaments.
The clubs were used by Woods during his "Tiger Slam" in 2000 and 2001 when he won the US Open, British Open, PGA Championship, and the Masters Tournament in a row. Such was his form at the turn of the millennium, Woods was 65-under par after his four consecutive major victories, beating his rivals by a combined 26 strokes across the four tournaments.
So how did his winning clubs come up for sale, and where have they been for the last two decades? Following his fourth championship win, Woods received a new set of clubs from Titleist at his next competition, swapping out the "Tiger Slam" winning clubs and returning them to Titleist Director of Player Promotions Rick Nelson and Titleist VP of Player Promotions Steve Mata.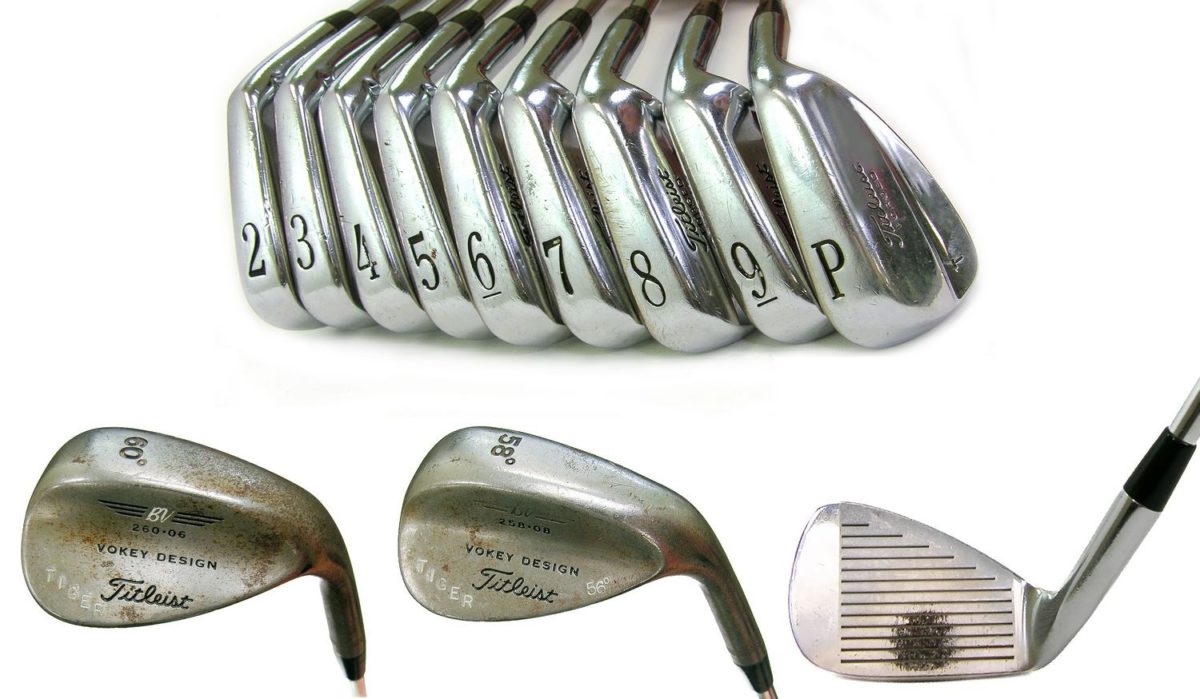 After what must have been a heated debate between Nelson and Mata to decide who would keep the famous clubs, Mata went home with them, keeping Woods' clubs in his collection until selling them for US$57,242 in 2010. More than a decade since the clubs were last publicly sold, Texas businessman Todd Brock has offered them up for auction once again with a starting bid of US$25,000.
The set includes the 2-PW Titleist Forged irons and two custom Vokey wedges, with the pair of wedges stamped "TIGER" and the 58-degree wedge bent at Tiger's request to 56 degrees. If you needed any further evidence of just how good Tiger was during these years, you need only look at the wear marks on the face of the 8 iron, which almost form a single spot as a result of his swinging consistency.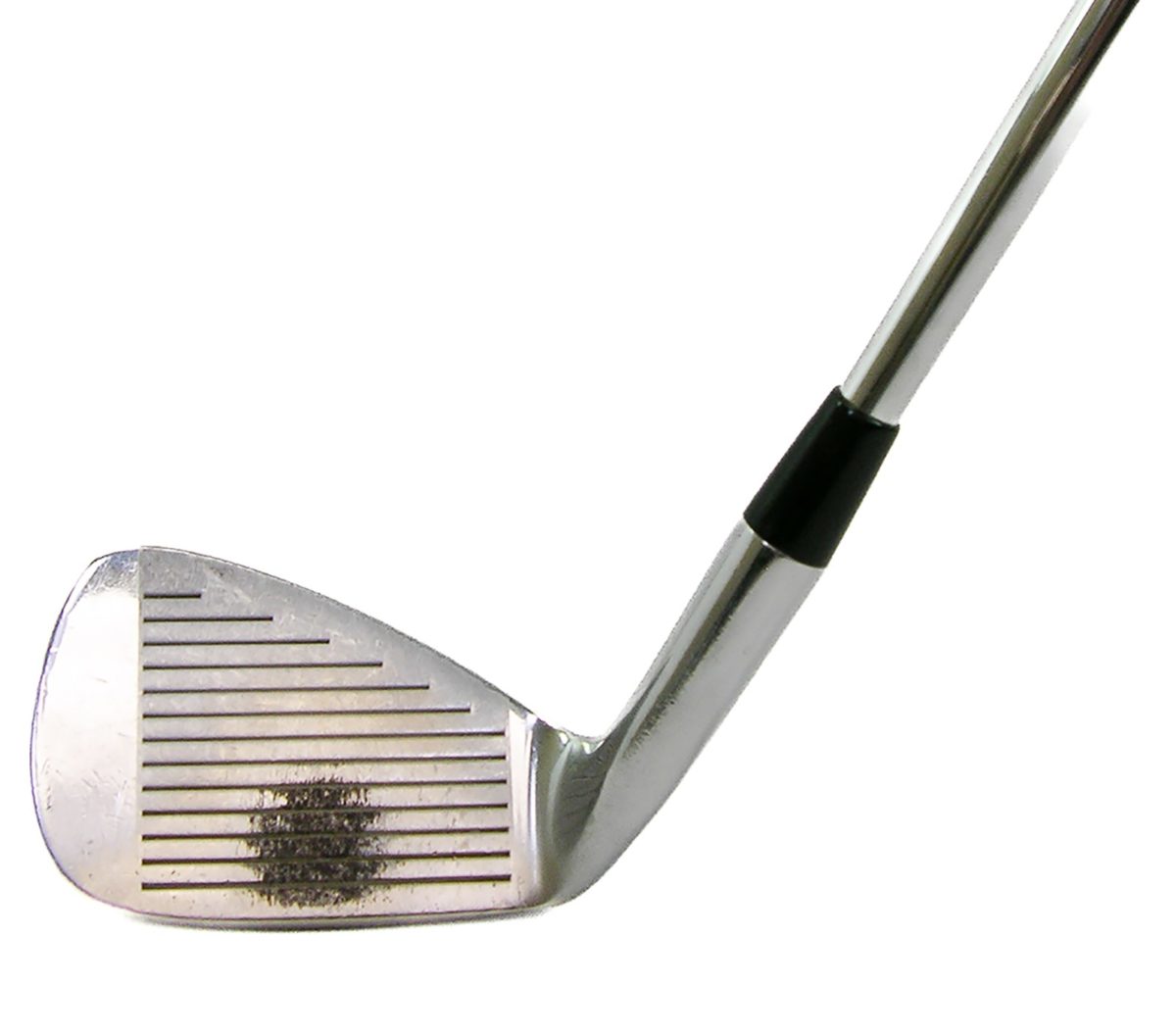 In addition to the clubs themselves, the auction lot also includes a number of documents and magazines certifying the clubs' provenance and historical importance. These include signed affidavits from both of the Titleist executives, the results of a polygraph test Mata took during the 2010 sale, and a copy of the September 2000 Golfweek magazine that profiled the exact specs of Tiger's clubs.
The "Tiger Slam" clubs are currently listed for sale by Golden Age Golf Auctions with 13 days of the online auction still to run at the time of writing. Despite the modest US$25,000 (AU$33,300) starting bid, the clubs have already reached US$850,101 (AU$1,131,559) with nearly two weeks to go. How high will they go? We can't say, but US$1 million looks almost inevitable.