The 23-time Grand Slam champion's husband Alexis Ohanian is a successful businessman and a wise investor. Further, he is a dedicated husband and a doting father.
Also, he never shies away from accepting his flaws and strives to become a better human for the sake of himself and his family. As part of that, for the past few days, the 39-year-old has been working on his cooking skills. Earlier he came up with a pancake tree and this time he tried baking banana bread.
Alexis Ohanian, the baker
Recently, Ohanian tried his hand at baking. Though fortunately, it seems like he has got the hang of it, as the final products were rich and golden brown banana breads. Well, 'few' doesn't do justice to the amount he stacked on the kitchen platform.
Ohanian shared pictures of the fresh out from oven banana breads and wrote, "My whole family gonna be getting banana bread. The family farm is bananas."
Thereafter, he justified the quantity of banana breads by tweeting, "We've got a lot of hungry family members expecting shipments" on Twitter.
The is the most impressive collection of banana bread I've ever seen in my life

— Turner Novak 🍌🧢 (@TurnerNovak) June 6, 2022
Many fans responded to his post and left a variety of comments. One wrote, "Yum, great baking project for later on in the week!" While the another enquired, "Where can I sign up for the next banana bread drop?"
Further, apart from the pancake Christman tree and banana bread, the co-founder of Reddit also created a new variant of pizza. Ohanian recently flaunted his pancake pizza on Twitter, which looked exactly like a pizza topped with ham, cheese and Basil.
Ohanian and Williams' four-year-old, Olympia
Serena Williams and Alexis Ohanian welcomed their daughter Olympia in the same year they tied the knot, 2017. Since then Olympia has taken the spot of the most important person in their lives.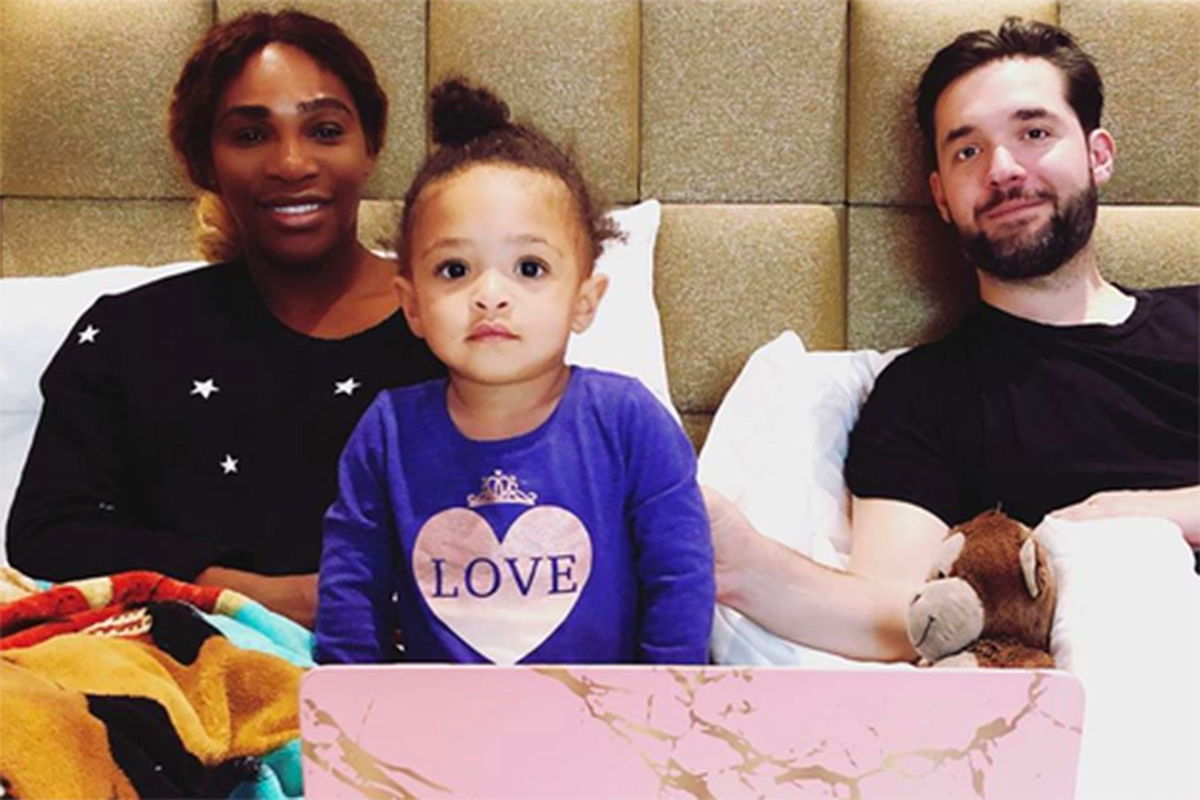 Olympia loves playing tennis like her mother and is interested in video games like her father. In fact, she recently defeated Ohanian in Mario kart. However, defeating the former world no.1 might be a tough task for someone of her age. Therefore, Williams has arranged the best tennis coaches to train her.
Further, the four-year-old is the youngest owner of the Los Angeles based Football club, Angel City FC. She, alongside the 23-time Grand Slam champion and other famous personalities, own the women's football club.