Both Serena Williams and her husband Alexis Ohanian met for the first time in 2015 in Rome. Since then, they have come a long way, from welcoming a baby girl to getting married.
We see Ohanian now, as one of the most sophisticated business personalities with a unique fashion palette. However, the Reddit co-founder didn't always look like this. Recently, Ohanian shared an old photo of him, revealing his usual appearance before he met the 23-time Grand Slam champion.
Alexis Ohanian shares a hilarious picture of himself from the past
Recently, a Twitter user named Dripped Out Technology Brothers shared an old picture of Ohanian. In that photo, we saw the Reddit co-founder falunting long hair and lighting up a cigar. Later, he retweeted that photo with the caption, "Good times."
Good times. https://t.co/XNUMJkzFUe

— AlexisOhanian7️⃣7️⃣6️⃣ (@alexisohanian) June 3, 2022
Then, in a series of tweets, he explained the picture in a more hilarious way. In the first tweet, he said, "Someone just handed it to me, lol, I wish I knew more about cigars."
After that, he talked about the timeline of that picture, as he wrote, "Barber shop in Paris where I got my haircut before my first date with my now wife. Alex's. I picked up the shirt there that day because it looked cool."
Post link to shirt pls

— 👾 (@southsidejittt) June 3, 2022
Later, in another tweet, he said, "Cigars are only for nights out with the boys. Gotta earn em the rest of the week!"
Later, Ohanian shared the same photo on his Instagram account as well, and in the caption he wrote, "Tech Twitter discovered this."
It appears that Ohanian had that haircut before he met his wife, Serena Williams.
During a 2017 interview, Serena revealed that she and her husband, Alexis Ohanian, actually met by chance. In 2015, the American tennis player was in Rome, as she was competing in the Italian Open. By luck, both Ohanian and Williams were staying in the same hotel.
One morning, while Serena was having breakfast, Ohanian came and sat next to her table. After talking, Ohanian received an invitation to the Italian Open to see her match. They started dating from that moment, and in 2016, Ohanian proposed to Serena in the exact same hotel and at the exact same table.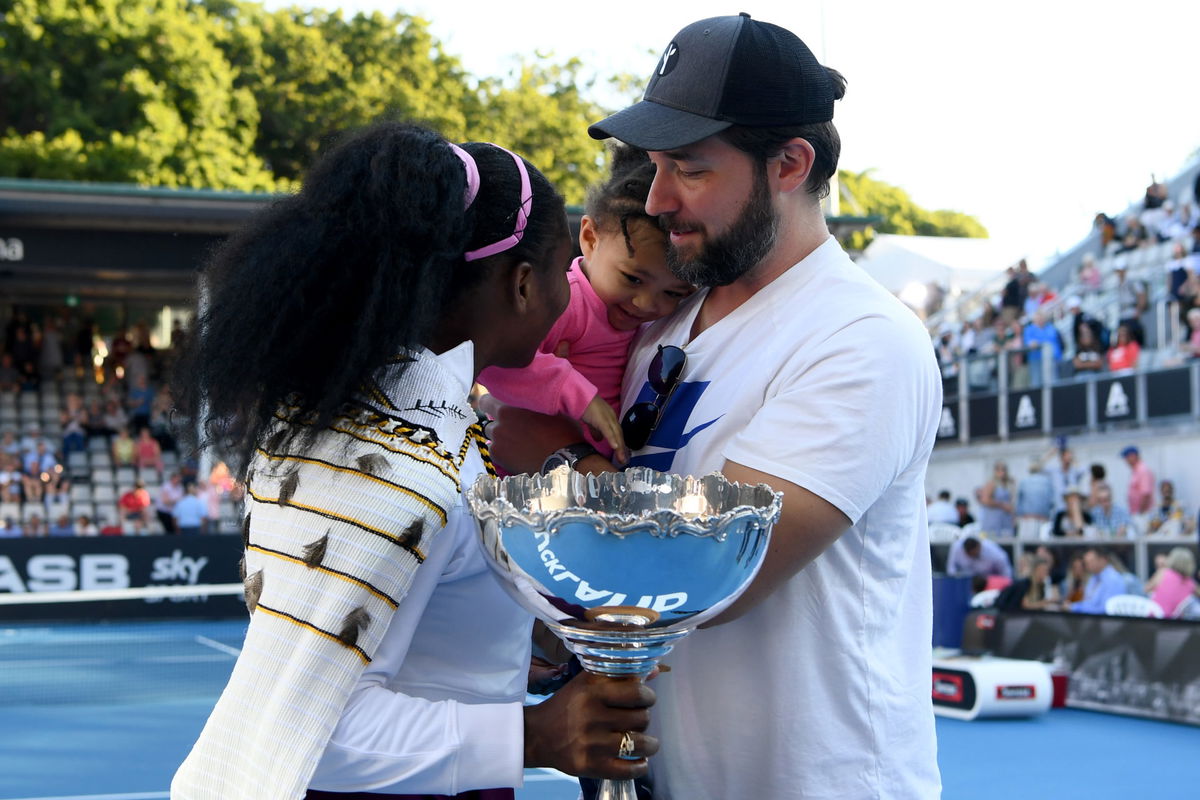 In 2017, Serena tied the knot with Ohanian after giving birth to their baby daughter, Olympia.