Since his first NBA season, Stephen Curry has established himself as one of the finest players in the world. The Golden State Warriors star is a fan favorite and is often at the center of attention. Of course, such popularity warrants a large fanbase
Not only are fans interested in one's game but also their family and other personal details. Curry, married to Ayesha Curry, has often posted about his children on social media. Having seen them grow up with the NBA icon, fans often create a connection with the athlete's family as well.
Naturally, messages meant for the family often make their way to the stars. However, during the recent championship parade, Ayesha seemed floored after a particularly unique message meant for their daughter.
A bold attempt by this young Stephen Curry fan
In a video shared online, a young fan is holding up a sign asking to marry Riley, Curry's daughter. While Ayesha seemed a little confused at the sign, Riley waved at the boy holding up the sign. Though the sign itself was fairly simple, it stood out as it was addressed to Riley.
Riley, born in 2012, is Steph and Ayesha's oldest daughter. The soon-to-be 10-year-old has been in the spotlight for years, grabbing everyone's attention multiple times. One of the earliest memories people carry of her is the 2015 famous press conference video. The adorable toddler sat with her father for minutes, stealing the entire show.
Apart from Riley, the four-time NBA Champion has two more children – Ryan and Canon. The latter, born in 2018, is still a toddler.
The couple often uploads videos featuring Canon, adorably trying to play with a basketball. Fans have remained supportive of the family, hoping to see the young guy break his father's records one day.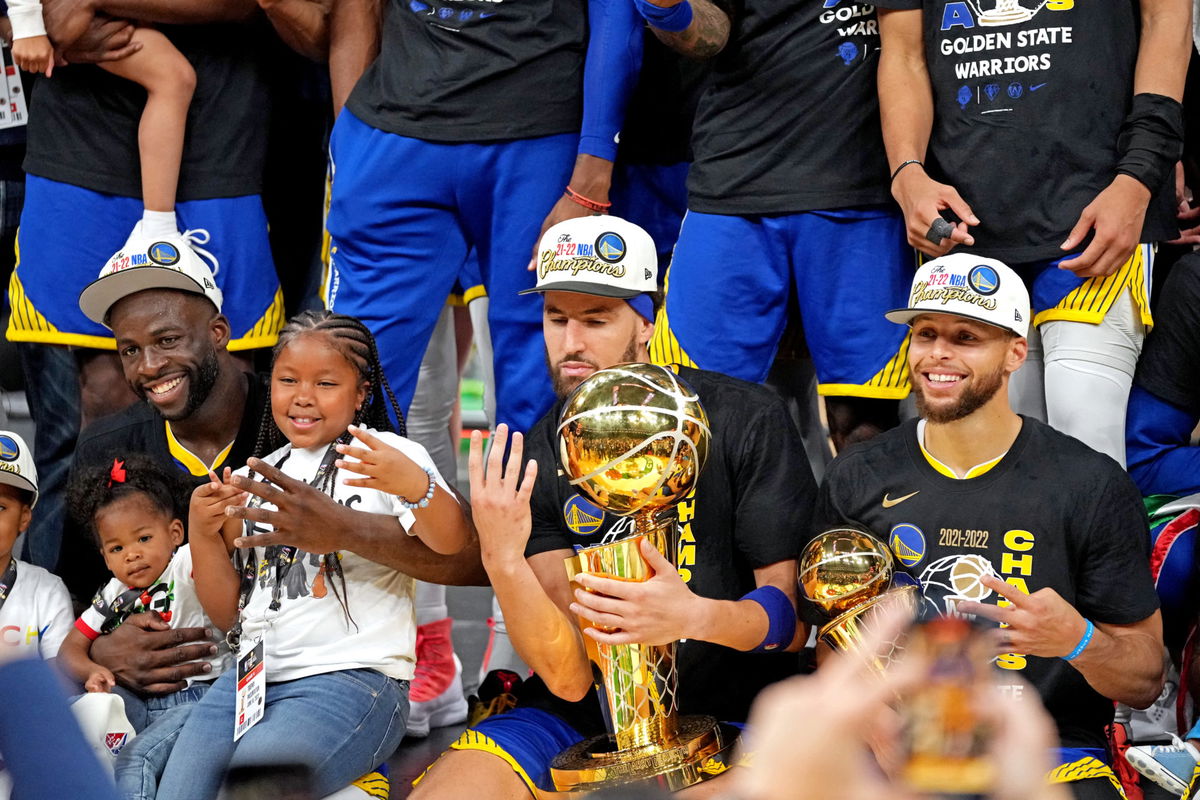 In fact, Curry and Ayesha both also have matching tattoos to honor their children – three delicate geometrical figures representing them.