The Harry Potter star unveiled a dramatic hairstyle—a fabulous pixie cut to be exact—to debut her new partnership with Prada Beauty. Undoubtedly, Emma's short hair took center stage and captured everyone's full attention with its effortless texture and perfectly messy finish.
Her new 'do also complemented her bold eye makeup, as sharp dagger-like lines adorned the corners of her eyes. Wearing a vibrant orange ensemble and silver Prada earrings (shaped in the brand's signature triangular logo) tied her whole look together.
All in all, the Little Women star's beauty campaign excuded Twiggy vibes. Of course, this isn't the first time Emma has opted for a pixie. In 2010, she chopped off her hair and debuted the polarizing look.
"That haircut did make me realize how subjective everyone's opinion is," she told The Independent about her pixie cut in 2012. "Some people were crazy for it and some people just thought I'd lost my s–t."
At the time, Emma explained that she learned a lot about herself through the makeover.
"All I can do is follow my instincts because I'll never please everyone," she added. "As I've got older, and since I cut all my hair off, I've felt a bit more liberated about trying different things out."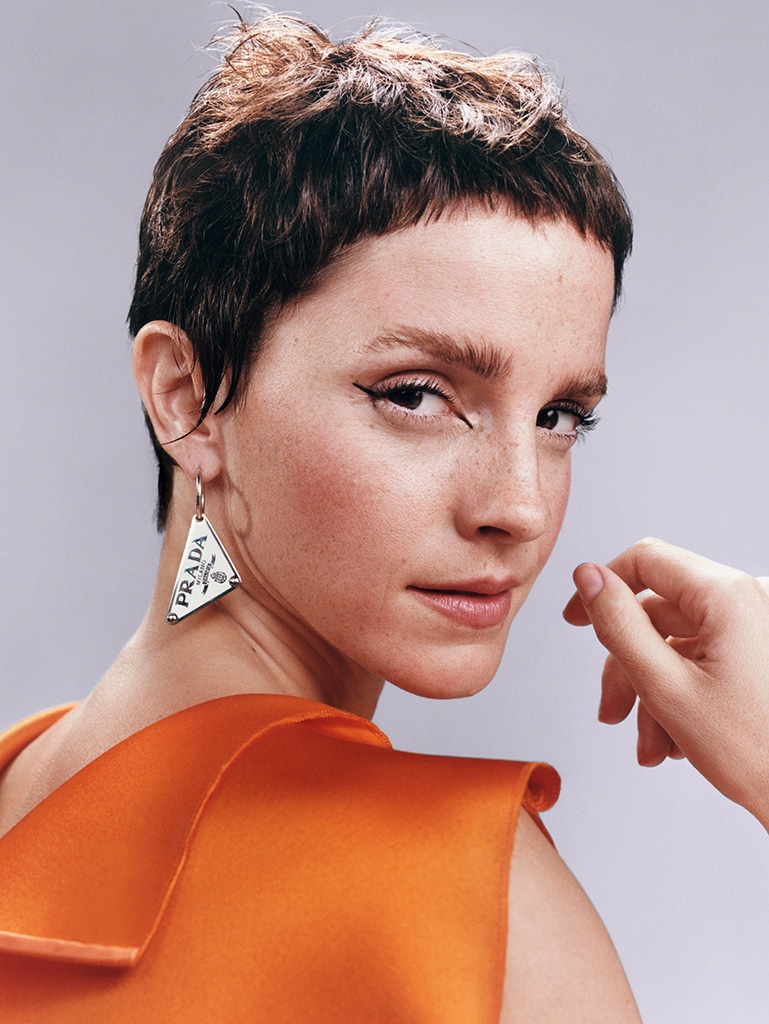 The 32-year-old still appears to be following her instincts and offered insight into why she felt empowered to work with Prada to launch their upcoming refillable fragrance.
"Prada has always gone beyond traditional models and archetypes of conceived beauty and is famous for a femininity that challenges conventions," Emma said in a press released shared with E! News. "It's a pleasure to create a campaign and represent a fragrance with such a profound philosophical concept and sustainability initiatives in a way that feels genuinely real and relevant."
Emma will make her directorial debut with the campaign, sharing in an Instagram post on Aug. 18, "I can't wait to share this piece of my art, and hope that you enjoy it as much as I enjoyed making it."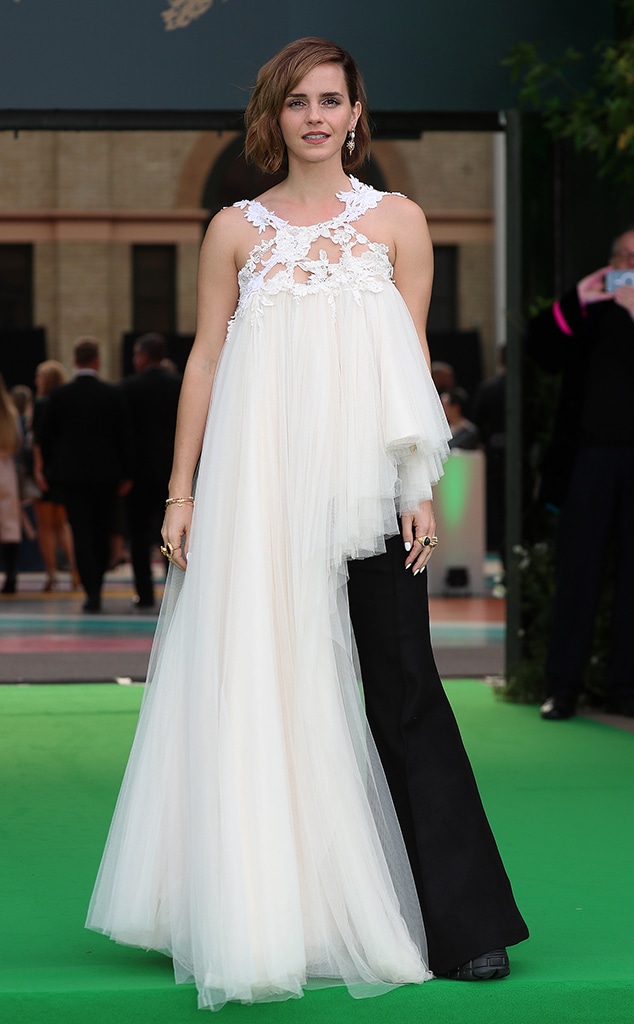 The brand's fragrance launches Aug. 22, so it's only a matter of time before Emma showcases talents behind the camera.